CicLAvia is happening this Sunday (Oct 5)!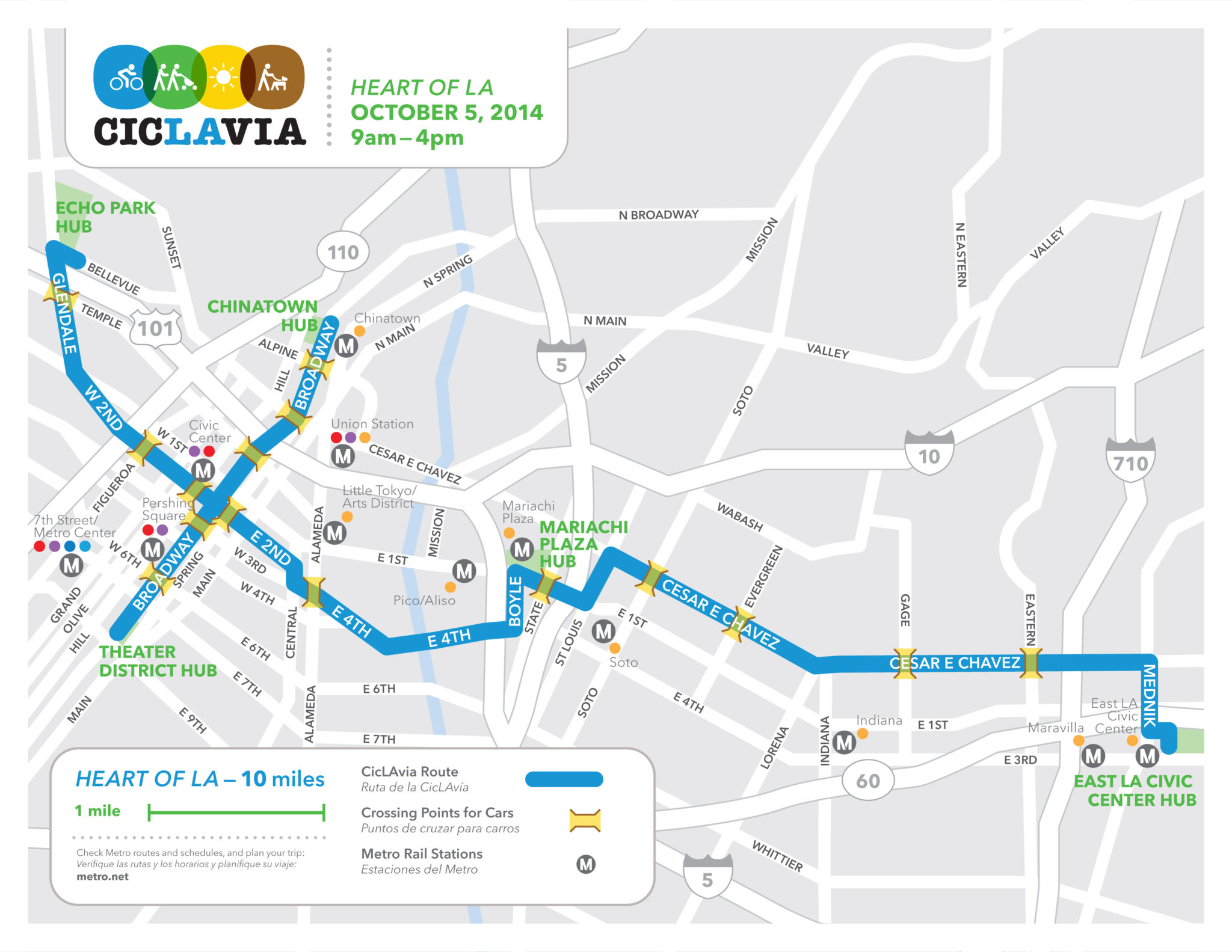 Map pdf: http://www.ciclavia.org/files/100514_map_V7-7514.pdf
Several miles of street will be closed to motor vehicle traffic and open to bikes and pedestrians in the heart of Los Angeles, from 9am to 4pm!

"Heart of LA will cross through downtown LA along parts of the first CicLAvia route, but will extend into new areas like Echo Park, the Historic Broadway Theater District, and through Boyle Heights all the way into the County of Los Angeles and into East Los Angeles."
"Many of the hubs will be in areas that are new to the car-free event: Echo Park (food trucks, DJs), Broadway's theater district (climbing wall, photo booth, library trucks, theater), Chinatown (live music), Mariachi Plaza (farmers' market, music, Zumba, photobooth), Cinco Puntos on the east end of Boyle Heights (kick-off with the mayor), and one at the East LA Civic Center (yoga, obstacle course, Kids Zone, a Mobile Mural Lab)." (source)

Caltech Bike Lab is leading a feeder ride to the event and will ride with BikeSGV!
Meet at 8 am on Beckman Lawn along Wilson Ave.
Bring your bike and helmet!



The pace will be casual, and the ride to the event will be about 10 miles. To return to Caltech, you can take the Metro light rail back to Fillmore/Del Mar Stations. There are many Metro stops along the CicLAvia route.
Caltech Ride Leaders: Chris M and Jon M
This feeder ride is open to the public :)